The BeautifulYouth Project's three newest models, siblings Brian, Lilli, and Rose met up this past weekend for another shoot with our midwest photographers, Dex and Cole.  A sunny day and summer's finest weather contributed to a wonderful, sun-drenched shoot full of fantastic shots of these three new amazing models.
Brian, the oldest, spent some time demonstrating his affinity for basketball before taking a break to pose with sister Lilli at the nearby waterfalls.  Lilli, in her own solo section, modeled a carefree summer casual look, and Rose, shooting solo for the first time, showed,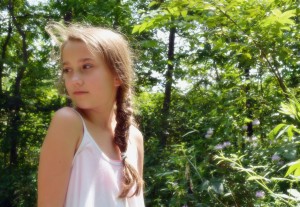 that, even though she's the youngest, she's got what it takes in front of the camera!
We hope you enjoy this paean to summer… and we look forward to more fantastic shoots from this terrific trio!