The first stop on our Los Angeles tour was Beverly Hills – to shoot one of the BeautifulYouth Project's new models for 2014, Alla.  After stopping for a pre-shoot coffee at the Beverly Hills Starbucks (and seeing more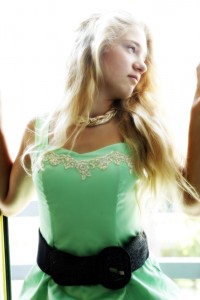 plastic surgery than I think I have ever seen in one place!)… we met up with Alla at the indoor shoot location.
Alla is 14 (almost 15), and, in addition to modeling, she is also an award-winning dancer, singer, and a photographer as well (she spent some time with me looking at her latest photographic works, and I have to say they're very impressive)!
I have to say that I'm unaccustomed to shooting indoors, so pieces of the shoot did not turn out as fabulously as I had hoped, but, through it all, Alla was wonderful to work with, showing great poise and a disarming sense of humor throughout.
Eventually, I found my "indoor" bearings, and I think that you will enjoy the fruits of this photoshoot with such a naturally beautiful and talented model.