This past weekend was a busy one for the BeautifulYouth Project, with multiple shoots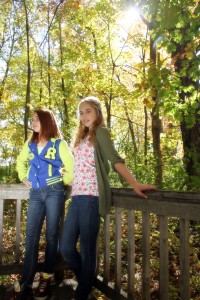 happening, both on the West Coast, and in the Midwest.
This weekend, BY Photographers Dex and Cole took a trip out amidst the blazing fall colors to shoot sister models Xandria and Xia.
While the amazing colors did not steal the show, they lent a beautiful and dramatic backdrop to the real stars, Xandria and Xia, shooting for the second time with the BeautifulYouth Project.
With cooler temperatures and warmer colors, the girls turned in a fabulous shoot that exuded that country-style warmth that America's heartland is famous for.
We know you'll enjoy seeing the gorgeous shots from these two talented models!