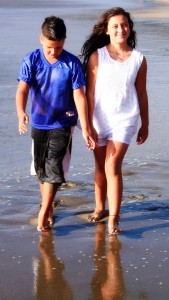 The BeautifulYouth Project is proud to welcome our two newest models, Gabriel and Nevaeh to the project.  The son and daughter of a former model, these two certainly showed their pedigree during their first shoot with the BY Project.
With an unseasonably warm San Francisco day and the Golden Gate Bridge as the backdrop, we hit the beach in late afternoon for what turned out to be a fabulous shoot by the brother-sister duo.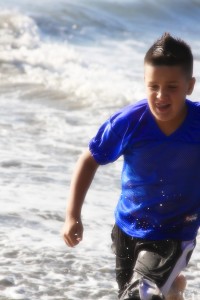 Gabriel, a multi-sport athlete, showed off his natural style and infectious smile along the sun-drenched strip of sand, dodging in and out of the waves as the camera rolled.
Nevaeh, stunning with her unique eyes and enchanting freckles, posed against various beachhead backdrops before taking to doing cartwheels in the encroaching surf.
We look forward to many more shoots from these talented models!