Thi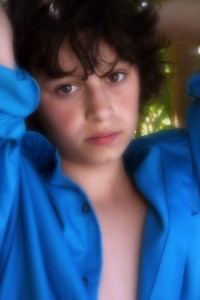 s past Sunday we embarked on the BeautifulYouth Project's second shoot of the 2012 season with returning veteran model Max.  Around this time of year, the mustard plants really begin to bloom, so we took some time to find some mustard we could shoot with!  The plants we found were mostly too short or too sparse, but, being the "make it work" types, we did just that… we made the shoot work, and came up with some lovely results!
Though Max's look hasn't changed much since last season (still has the impish grin, fabulous naturally curly hair, and a unique facial structure)… he definitely came to the shoot more confident.  Could be that he has another entire year of acting under his belt (he's appeared on stage, and is currently filming a movie… more on that as details become available)… or it could be a natural progression of confidence as he nears his 13th birthday.
The shoot itself was a relaxed affair… due to Max's filming schedule we moved it from the afternoon to the early morning- and thank goodness we did!  As we finished about 90 minutes of shooting, the temperature was already well over 85 degrees, and climbed near 100 as th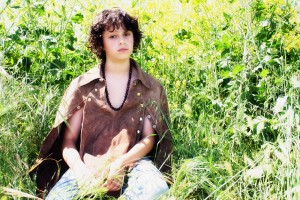 e afternoon wore on!  We used the same leather tunic that finished his last shoot in the 2011 season, as well as some sports shirts and a yellow silk to match the mustard flowers.  We're pleased with the result, and we hope you enjoy the photographs as well!