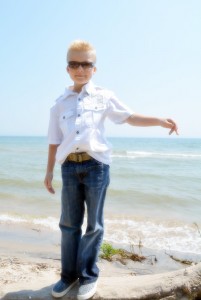 This week, the BeautifulYouth Project was fortunate to add our newest model to the project, Theo.  Theo was shot by our midwest photographers, Dex and Cole, along a gorgeous lake on a beautiful Summer's day.
Theo, in his modeling debut, showed off variety in his wardrobe and style, keeping the photographers busy with a number of backgrounds and moods.
We look forward to seeing more shoots from Theo… an up-and-coming star!